Skip over navigation
The official government website for the Town of North Manchester, Indiana
Start Content
Radio Dispatch
Once the main dispatch center to the town with the responsible for dispatching all Police, Fire and EMS calls, the main responsibility has moved to Wabash County Central Dispatch in early 2019. The Public Safety Office is still equipped with NCIC/IDACS capabilities, providing important information to promptly assist police officers.
Jennifer Faust is the sole dispatcher and performs clerical responsibilities for the Public Safety Complex. She is also the NCIC/IDACS Coordinator for the Department.
Wabash County Central Dispatch serves, North Manchester, Wabash, Roann, Lagro, Liberty Mills, LaFontaine, Somerset, and all rural citizens.
Located at: 1101 Manchester Ave, Wabash IN 46992
ph: (260) 563-9223
ph: (206)982-8555
Website: http://centraldispatch.wabashcounty85.us/
Email: [email protected]
Facebook: https://www.facebook.com/Wabash-County-E911-Central-Dispatch-528478370553072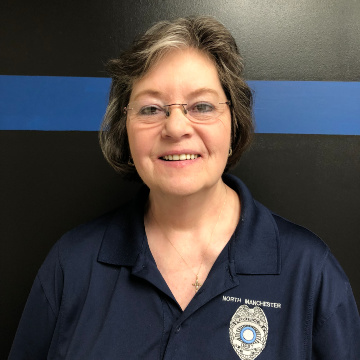 Jenny S. Faust,
Dispatcher - NCIC/IDACS Coordinator
In this Department
In this Department